ORDA Wealth Tech Platform at the Frontier Fintech Summit 2023: Silk Road 2.0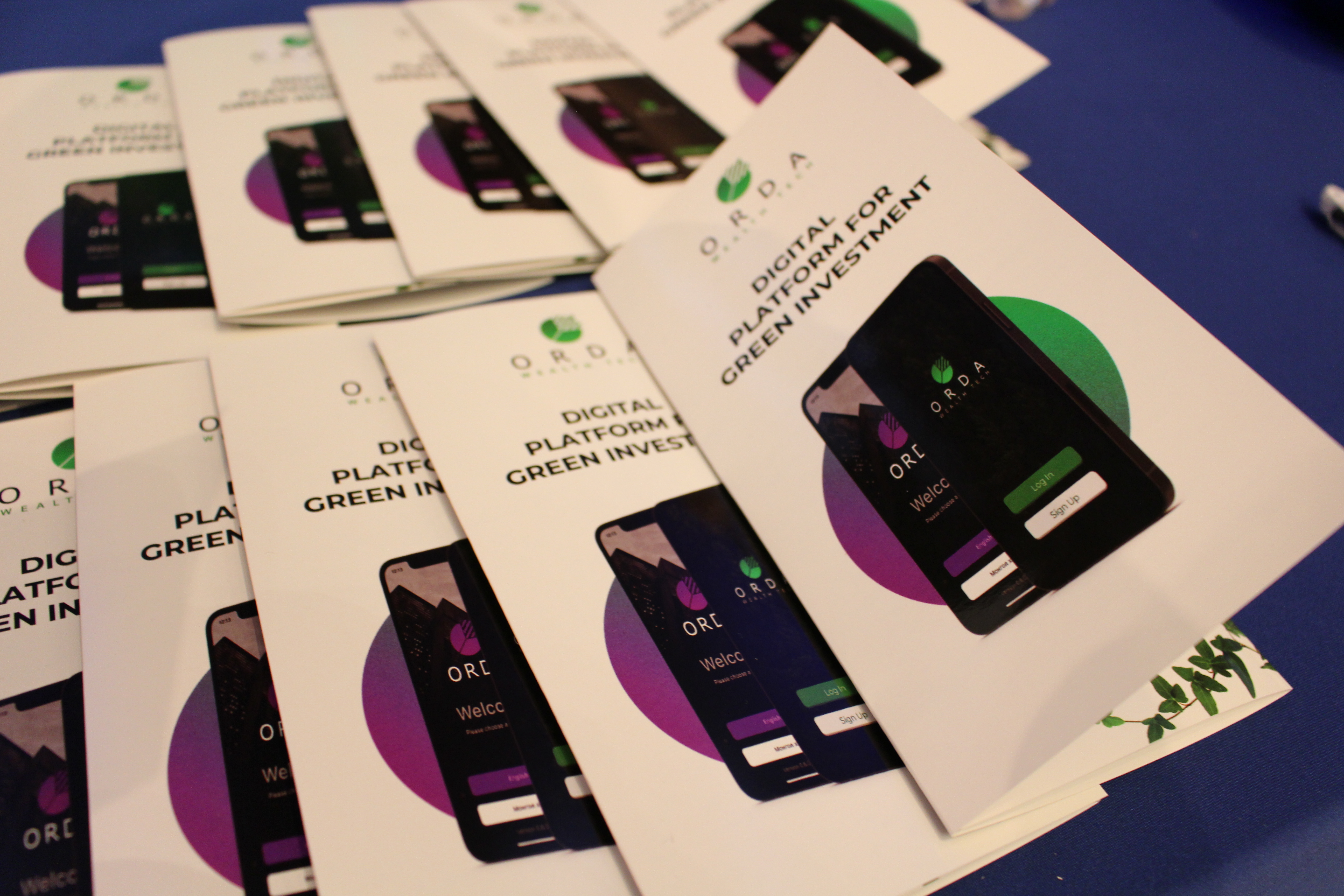 ORDA Wealth Tech Platform at the Frontier Fintech Summit 2023: Silk Road 2.0
Frontier Fintech Summit | The Silk Road 2023 event occurred on September 18 and 19 at the Shangri-La Hotel. This year's event was organized under the name of Silk Road 2.0.
Steppe Group and the ORDA Wealth Tech platform participated in the event as a bronze sponsor and brought together experts, representatives, and guests of the Fintech industry to discuss the future, opportunities, and solutions of the industry.
On the first day of the Fintech Summit, A. Kherlenchimeg, Chief Financial Officer of the ORDA Wealth Tech platform, opened the "Regtech" discussion and gave a keynote speech on the topic "Navigating the Future: The Significance of Regtech in Fintech" and participated as a moderator.
Vice Chair of the Fintech Association of Japan and Co-Founder and CEO of Elevandi Japan, Mr.Takeshi Kito; CEO of VerifyVASP, Mr.ShihYun Chia; Business Consulting Partner at Ernst & Young Financial Services Mr.Terence Liu; Advisor to the Minister of Digital Development and Communications Mr.Tengis.S; and a representative from the Anti-Money Laundering Department of the Criminal Police Service participated.
On the second day, Ms. N. Buyandelger, Director of Investments at the ORDA Wealth Tech platform, participated in a discussion with CEOs and senior executives from prominent companies within the investment sector as part of the "Trading and Investment in Fintech" panel.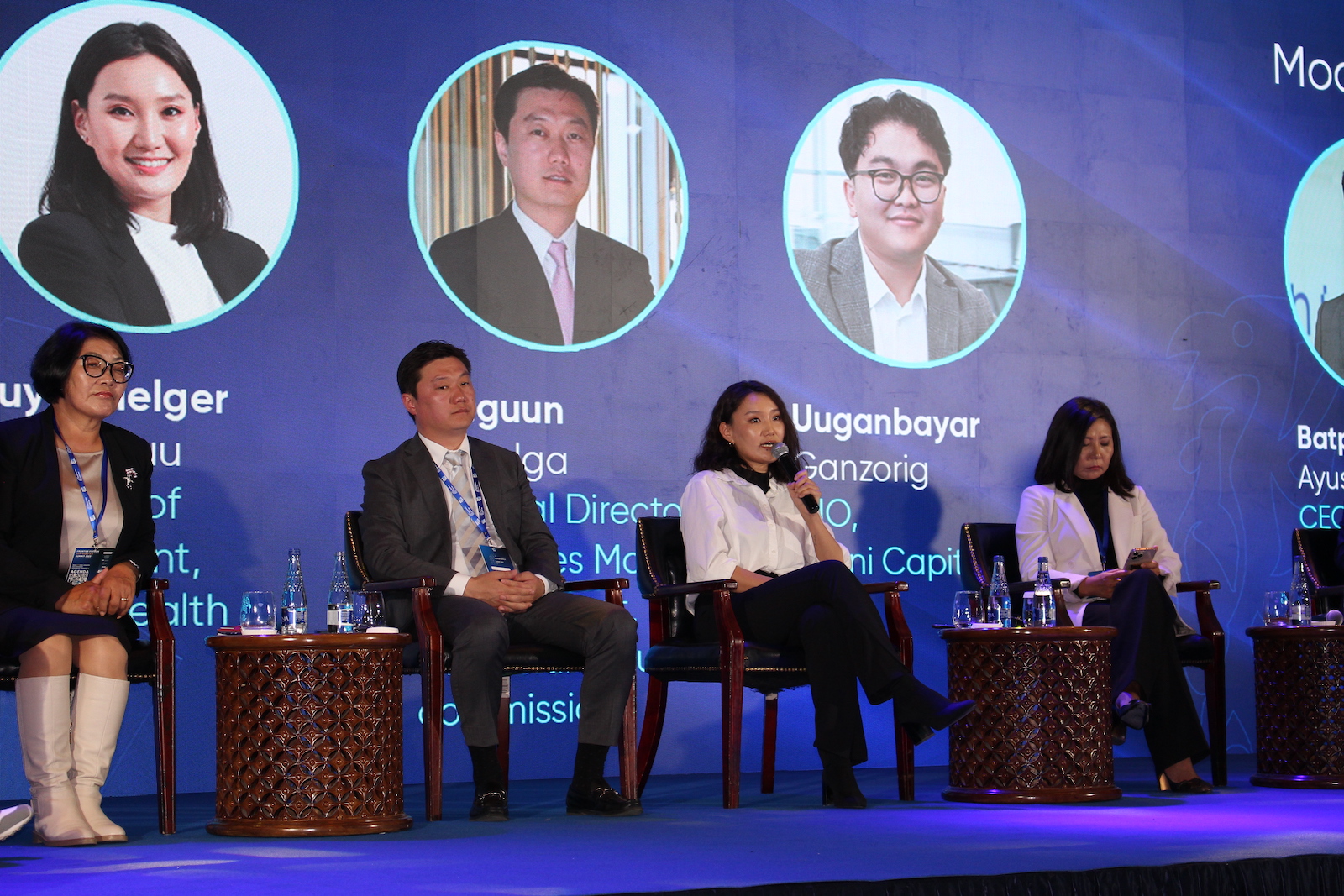 GREEN FINTECH IS A NEW BUSINESS OPPORTUNITY
One of the intriguing topics on the event's second day was the green fintech panel discussion titled "Re-Fi Greenest Fintech."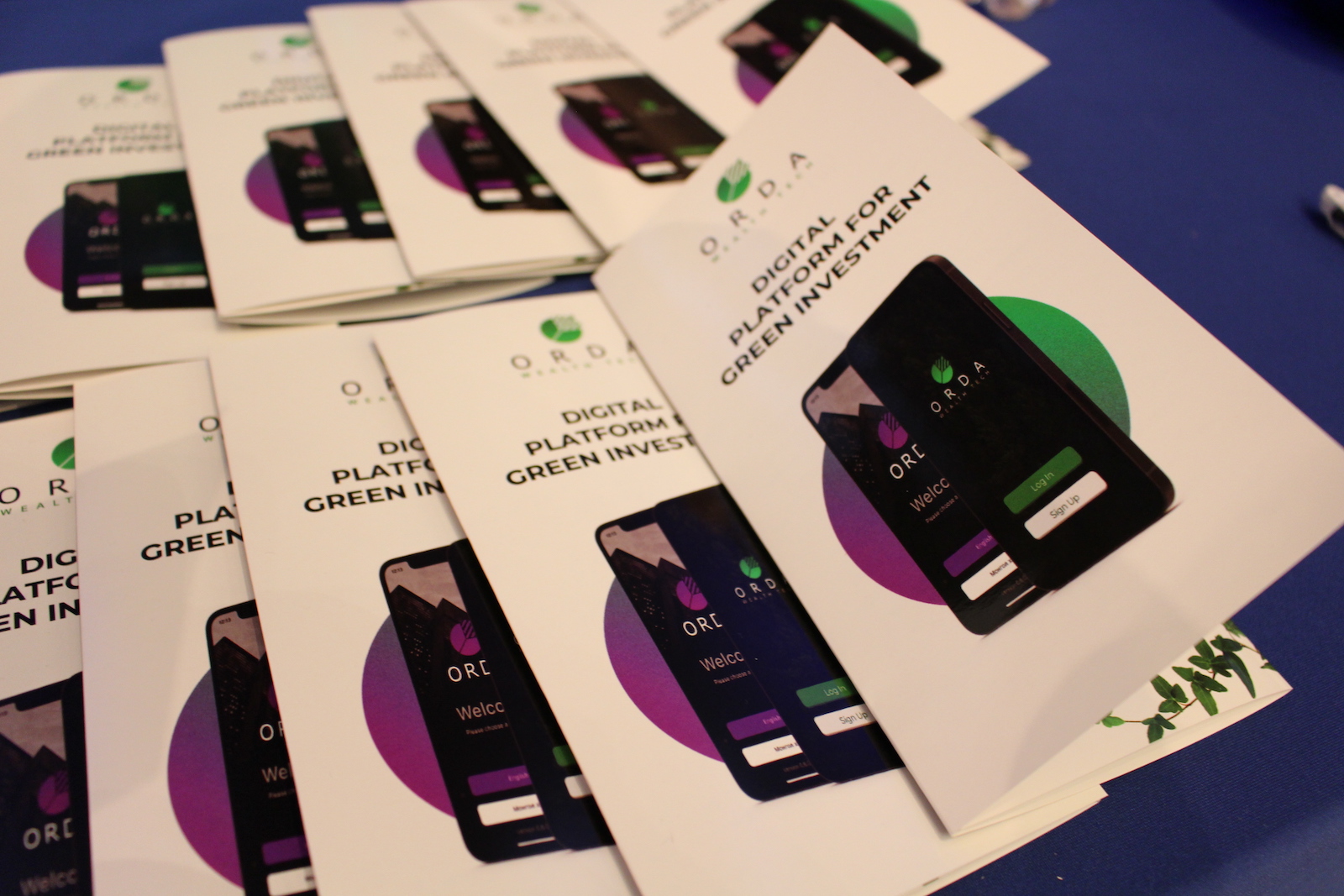 Ms. Kherlenchimeg A., Chief Financial Officer of the ORDA Wealth Tech platform, engaged in a stimulating conversation with industry experts about the regenerative economy during the "Re-Fi: Greenest Fintech" discussion.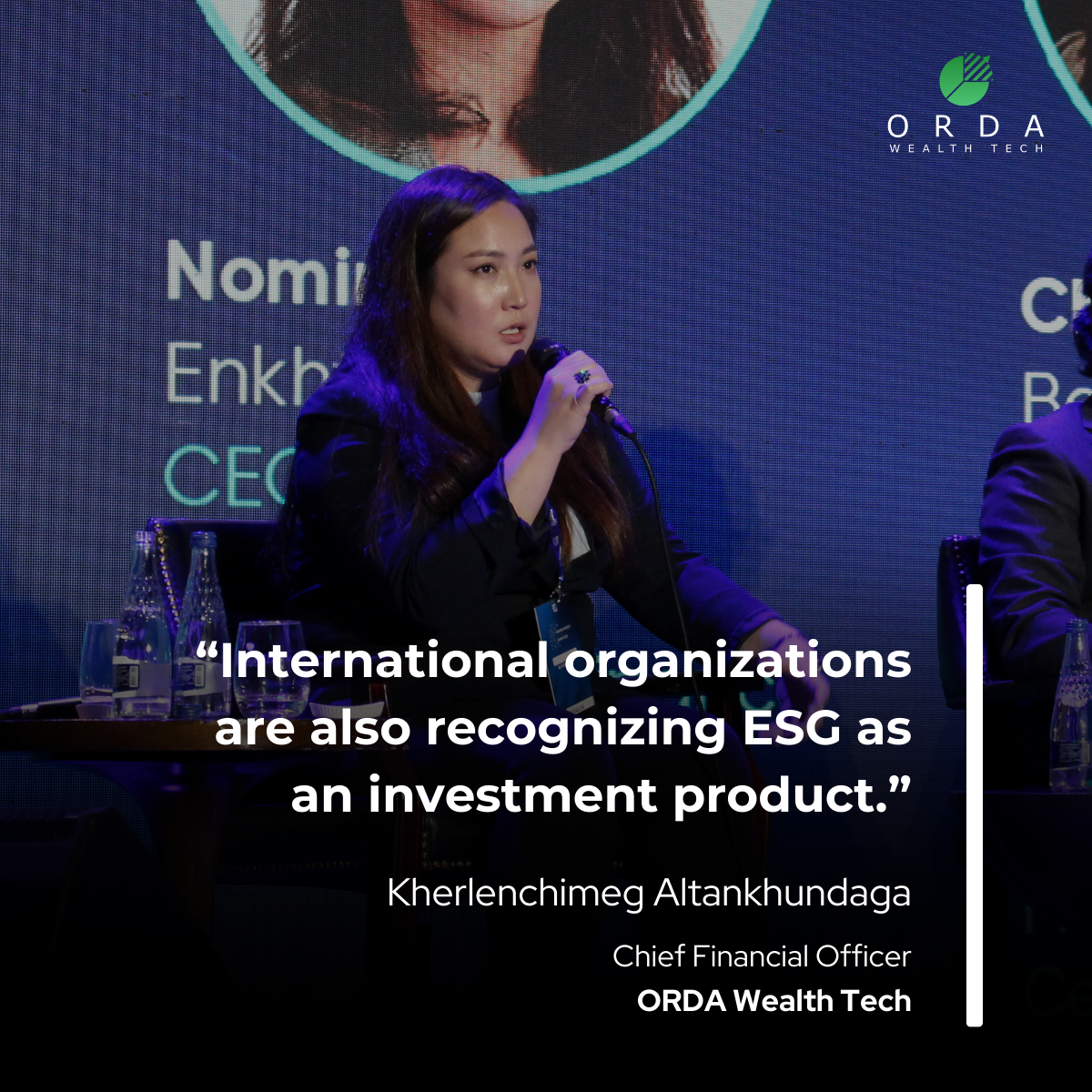 The panel discussion was skillfully moderated by Ms. Enkhlin D., Senior Manager at the Mongolian Sustainable Finance Association, specializing in ESG implementation and reporting. Distinguished individuals from various fields joined the panel, including Ms. Kherlenchimeg, Mr. Brian Au, Head of Project Development at CFourteen Hong Kong; Ms. Nomindari E., CEO of the Mongolian Sustainable Finance Association; Ms. Chuluunkhuu B., Co-Founder and Director of the Board at OLOLT Climate Change and Carbon Market Development Center; and Mr. Amar B., Co-Founder and COO of URECA.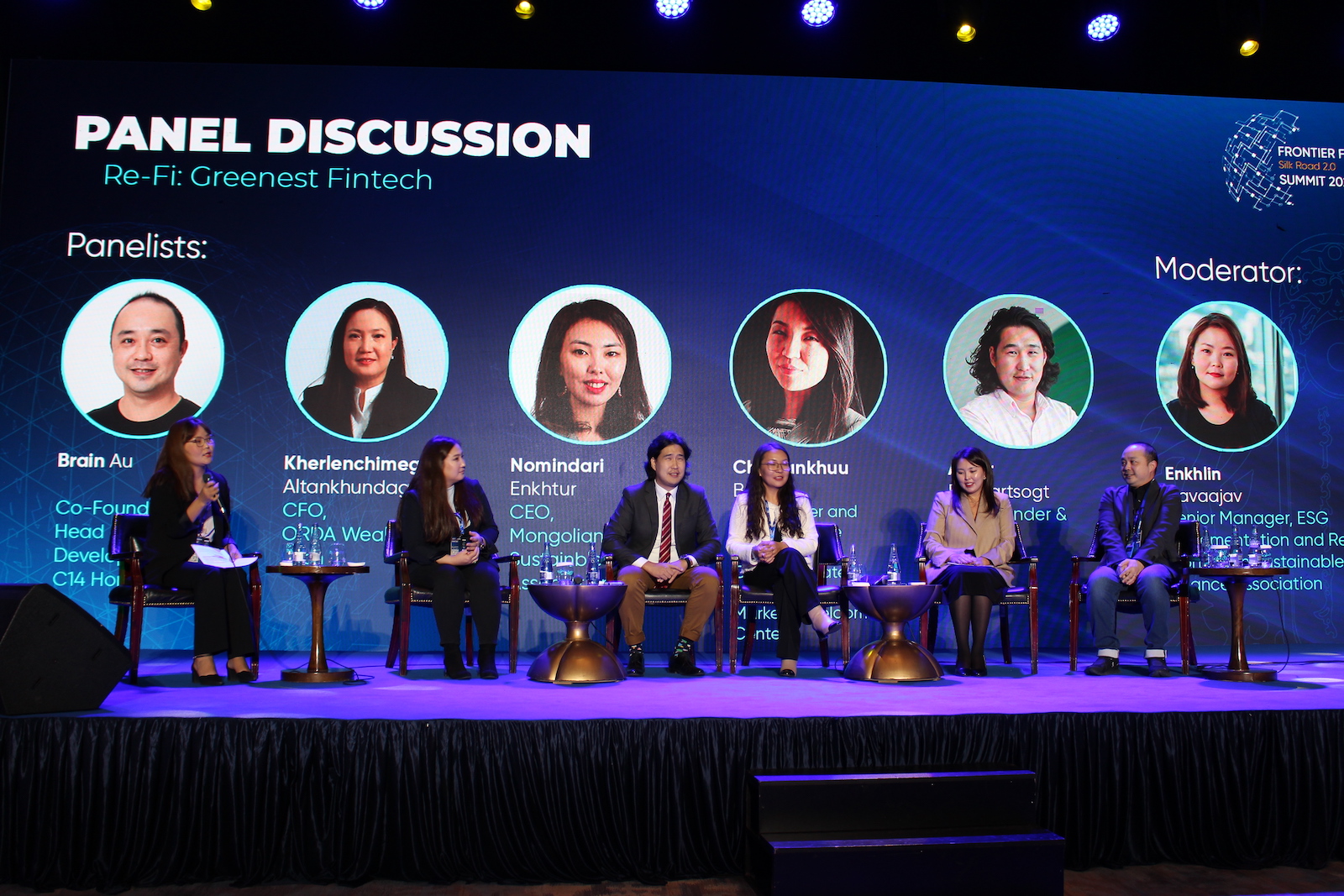 B. Amar, co-founder of URECA, emphasized: "The traditional financial system primarily focuses on short-term monetary gains. However, the Re-Fi industry goes beyond mere financial gain. We must consider environmental, social, and economic indicators when determining profits and making investment decisions."